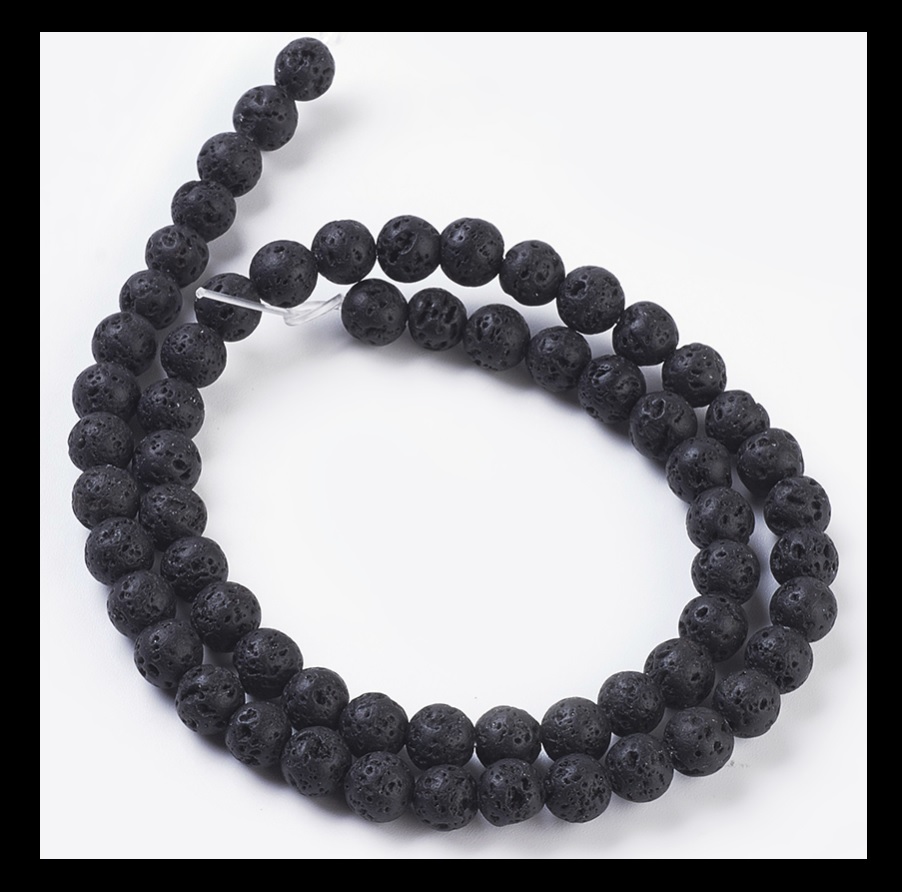 Black Lava Beads 6mm, strand of 64 pcs. 1 pcs is 6mm, strand is 37cm long. Black Lava Stone 6mm strands are great for making Jewellery and can be used in Aromatherapy Jewellery Making.
We also sell 6mm Lava Beads per piece at $0.08.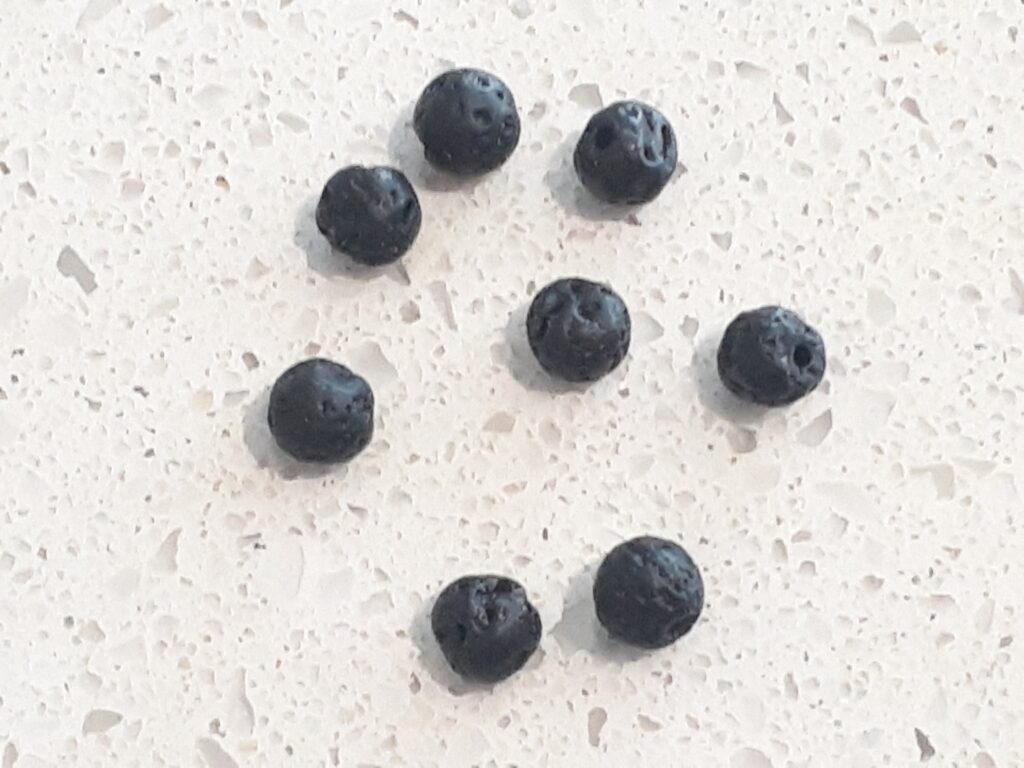 Single Lava Bead 6mm. $0.08c each. This is for customers who don't need to buy a strand.
Wholesale Lava Beads 6mm Black. Strands consists of 64 pcs per strand.
1 pcs is 6mm, strand is 37cm long and there are 64 pcs in the strand. Volcanic Stone is another word for Lava beads. Firstly we buy direct and have the cheapest prices in Australia. Secondly you would need to buy from the supplier in China to get them cheaper, and finally the porous beads make it perfect for use in aromatherapy. In conclusion Lava Beads 4mm are a great way to enjoy essential oils in a natural way. It's best to use only 1-2 drops of essential oils at a time as large amounts may damage the elastic when making bracelets.
We also stock:
Natural Lava Beads
Coloured Lava Beads
How to use Lava Beads
Moreover If you would like more information about using Lava Stone 6mm in Aromatherapy, Bracelets or their grounding properties we have an informational page listed below.